reviews

Nick Wilton

The Stage January 2004
Nick Wilton's Widow Twankey must rate as
one of the best dames in the business.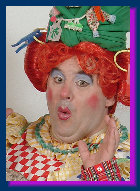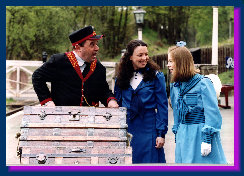 You'd go a long way to find a
panto dame to better Nick Wilton,
the larger-than-life tenant of the title role in this year's Connaught production.
Aladdin, Worthing, 2003/4
Mother Goose, Worthing, 2002/3
Mike Bacon, Brighton Argus, Dec 2002
The Railway Children
National Tour 2002
As Mr Perks, Nick Wilton manages the nigh on impossible - for us to imagine that we have never seen Bernard Cribbins in the role. This is a lovely performance of the proud, gentle man who befriends the children.
Rebecca Vines, Theatreworld Internet Magazine. April 2002
Calculus, New End, Hampstead, August 2004
The entire cast was fantastic; all of them are incredibly talented individuals and, as a team, they work remarkably well.
I must give mention to Nick Wilton, however, as the loveable Abraham de Moivre, he was just brilliant!
Getting many a giggle from the audience, he played the underprivileged mathematician impeccably.
Emma Whitelaw, indielondon.co.uk, August 2004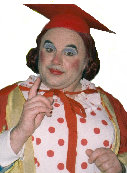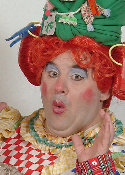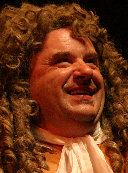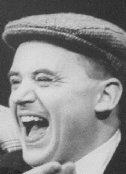 Dick Whittington, Ilford 2005/6
Nick Wilton's rotund Sarah specialises
in comic anarchy
The Stage January 2006